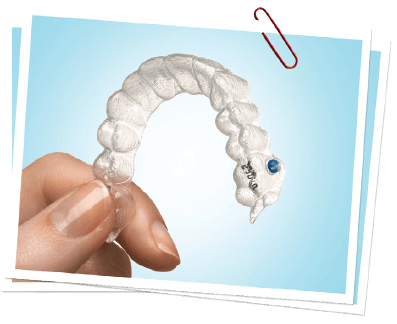 Invisalign
Choices are great to have and technology has made more choices for patients when it comes to getting a great smile. Invisalign trays are made of a thin plastic lining that covers all of the teeth and is virtually invisible. These trays are custom made by advanced 3D computer graphics and the expertise of your Orthodontist. Invisalign trays are worn 22 hours a day and each tray is worn for about 2 weeks. The amount of trays needed depend on the patient's individual treatment plan and can range from 12 to 48 trays.  Invisalign moves teeth slightly with each new tray to eventually create your perfect smile.
Advantages of Invisalign
You can brush and floss normally without appliances in the way
You can eat what you want without worry
Less office visits due to not having pokey wires and broken brackets
No irritation on cheeks and gums from metal braces parts
Virtually unnoticeable, making you feel socially confident during treatment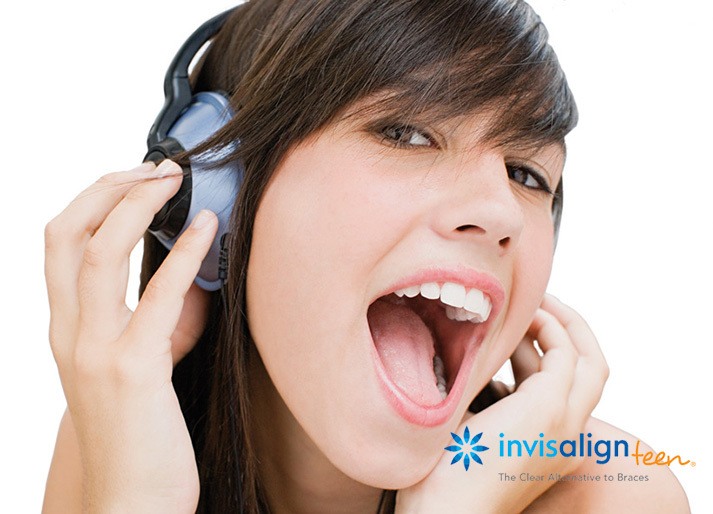 Invisalign for Teens
Teens now have special trays with compliance indicators. In the past, parents have worried that their teen wouldn't wear the trays for the recommended 22 hours per day and treatment would be compromised. These blue compliance indicators are located on the aligner trays themselves. The colored blue dots fade over time as they are being worn; showing whether or not the teen is following the treatment plan from their orthodontist.  Invisalign teen also now has "eruption tabs" built in; they are designed to hold space for teeth that have not yet fully erupted.
Why choose us for orthodontic treatment?
Many general dentist practices offer Invisalign, but an orthodontist has an extra two to three years of advanced education.  Our Orthodontist, Dr. Ashley Lynn, is an Invisalign Gold Provider. Dr. Lynn loves this product; she is extremely experienced with this orthodontic treatment option and continues her education with Invisalign on a regular basis.